Turn On SafeSearch

by using Google SafeSearch for all of your searches. If you are having trouble keeping Google
SafeSearch Turned On, bookmark this page to lock Google Safe Search, regardless of your computer settings.
This is a Custom Google Search Engine that is Guaranteed to make sure SafeSearch is Always ON!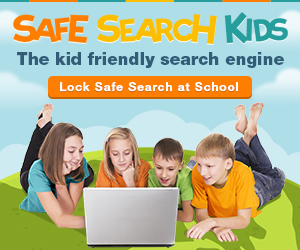 SafeSearch Tool for Kids



Why Turn On SafeSearch? Google SafeSearch has three filtering settings. The default is 'moderate' which does not filter text. You must choose strict filtering within your Google preferences to ensure the utmost in safety for both safe images and text. Using the SafeSearch Tool above locks safe search on your computer in any browser for you.



Or Get

Safe Eyes Parental Control Software - Endorsed by Dave Ramsey


Google SafeSearch is also ideal for schools. When you have students search from this website, you can rest assured that safe search is active on every computer. Or use our main website at Safe Search for Kids

Apart from a safe search engine such as this one, you will need to go to google.com/preferences to turn on safe search as shown below. Simple select the 'Strict" filtering setting to activate safe search within each of your browsers



Screen Shot of How to Turn on Safe Filtering Settings





You can also Lock SafeSearch from the Google preferences page using your Google account.




© Turn on Safe Search Free PDF Creator